Keeping Healthy and Productive
When working from home, you may need to adjust your space to make sure that you are staying healthy and productive.
This is important for your mental and physical wellbeing.
Ergotron helps you with ergonomic and movement solutions that help people thrive.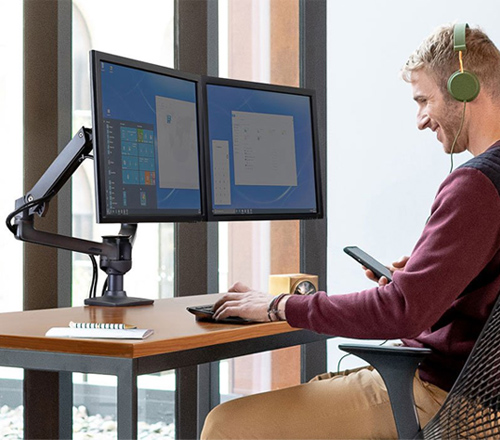 Tips & Tricks
Useful tips on how to add movement, increase your health, wellbeing and productivity when you work from home:
Make all your calls walking.
Take regular breaks for some water/coffee/tea refill.
Add a WorkFit converter to your home workspace and move more with a sit-stand workstation.
Adjust your screen or laptop to the desired distance and height from your eyes to ensure correct body posture.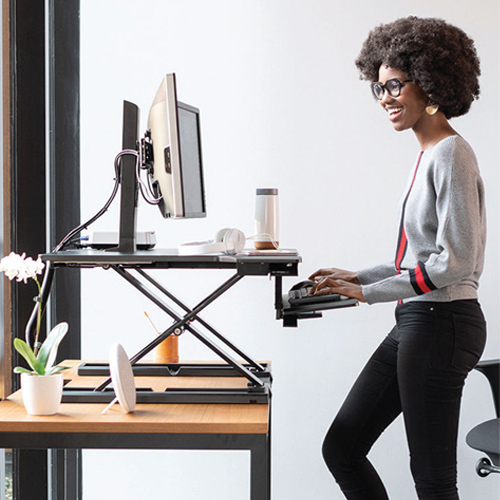 Work From Home Brochure
See how Ergotron's broad portfolio of professional-grade designs can help you stay comfortable, productive and healthy at home.