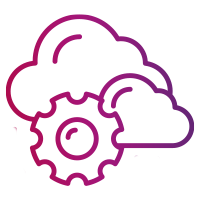 A comprehensive portal for cloud management
Modern workforces need collaborative, easy-to-use and secure technology at their disposal. The cloud delivers these benefits, but an Enterprise Agreement can be costly and burdensome for some organisations.
With the Insight Cloud Management Platform, you get on-demand and affordable access to innovative solutions. We make it simple to procure, provision and manage licenses so you can maximise your cloud investments.
Access increased flexibility and savings.
Competitive businesses align their IT to daily demands. Our Cloud Management Platform lets you pay only for what you need. You can easily add or remove licenses at any time — simplifying scale and reducing cost.
We've made it easier to do more in the cloud.
Frictionless control of cloud solutions increases collaboration, security, mobility and intelligence. Through a centralised console for multiple licenses and products, you'll be able to:
Procure
Self-service purchasing options give you anywhere, anytime access to your cloud-based business technology.
Provision
Gain immediate access to the technology you need to deploy — on demand and updated automatically, without risk.
Manage
Assign, remove and reassign licenses in just seconds, and get visibility into past, present and future spending.
Report
Make strategic purchasing decisions from comprehensive spending, consumption and billable items data.
---
A cloud purchasing tool for Office 365
Now you can shop for, deploy and analyse Office 365® subscriptions for enterprise in a single location. Whether you're managing local or global operations, our Cloud Management Platform gives you access to the support and technologies you need, when you need them.
You can oversee the entire cloud lifecycle in one platform, with access to:
An advanced cloud purchasing experience
Reporting and visualisation tools
License management
Subscription histories
---
Why Insight for cloud?
We do more than provide cloud products and tools. Our specialists are ready to ensure a smooth onboarding process. We'll help you during your first cloud purchase and provide procurement guidance whenever you need it.
Together, we can create a roadmap for applications and workloads that should transition to the cloud. We'll even implement and manage additional cloud technology as you move forward on your journey.
---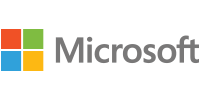 Cutting-edge solutions
Empower your organisation with cloud tools that boost security, enable collaboration, provide real-time analytics, support productivity and more.
---
Featured articles, and blogs and client stories
for cloud solutions management
---
Simplifying software purchasing and management takes Insight.
We'll help identify, purchase and support your licenses and applications with our tools and managed services.
Hear from our team