We believe that all clients should benefit from the latest in technology innovation to create business resilience, agility and enhanced customer experience.
We leverage a human-centred design process to uncover deep insights about your users, organisation and desired technology. Then, we use that information to help you build solutions that meet and exceed your expectations.
Our experience and track record gained across different industries, helps you choose and implement the right innovative technologies to power your business in the digital age.
We help you:
Clarify business needs into IT requirements
Optimise your investments
Plan a digital journey
Reimagine the user experience
Aligning your business needs with IT requirements and leveraging technology innovations to improve the complete customer experience.
We help you build innovative products or services within your business
Working as part of your team, we help you through each stage: design, develop and test your new innovative product and service.
You will gain a solid knowledge of user requirements and then imagined and designed effective ideas for your new product or service.
Our approach:
Frame your users and business challenges and goals
Conduct design-thinking workshops to design innovative solutions
Enrich and validate your existing hypotheses
Collect insights from your end users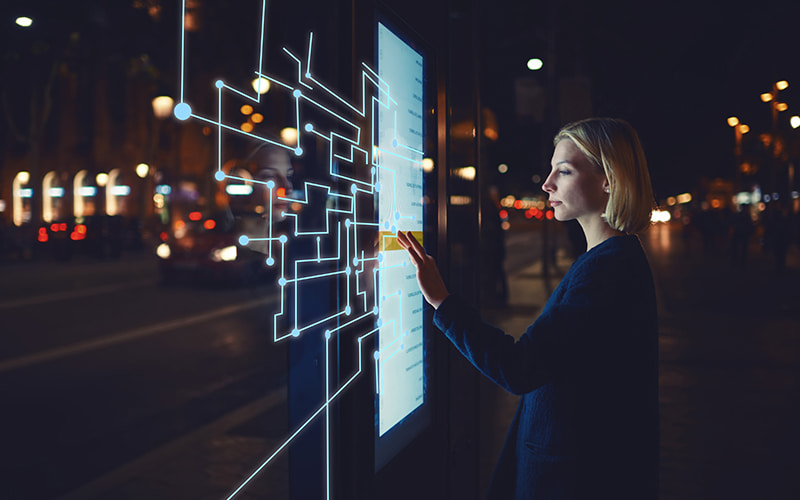 Embed the user experience throughout your organisation
We analyse the performance and adoption levers to improve the experience and journey of your employess, users and customers.
Together we will have defined and chosen the best solution to adopt and meet your business and customer expectations.
Our approach:
Map the structure of the product or service
Define the scope of the most valuable product or service
Map your user journeys and pains
Benchmark the actual market concurrence
Design clear differentiated solutions and test their effectiveness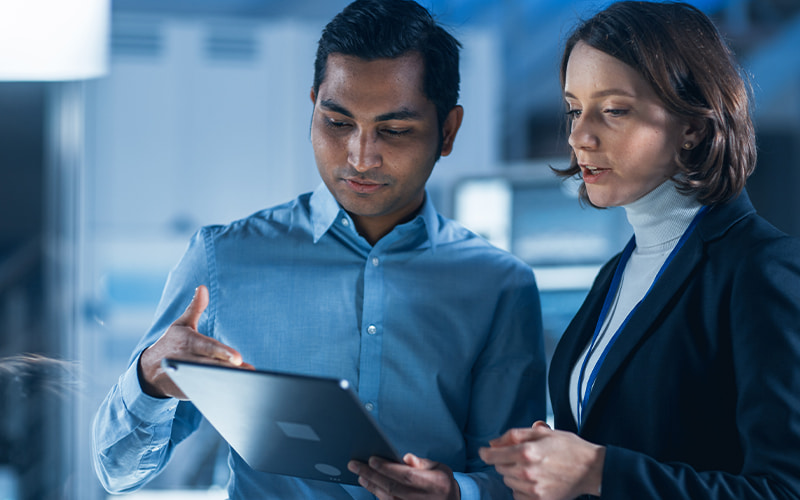 Scope, define and support new ways of working in your organisation
The phrase "new ways of working" is more than buzz words. Businesses are looking for the right approach to design, deploy and make use of workplace technology, so their employees can be more efficient and productive wherever their place of work.
We strongly believe you need a deep understanding of your users and their use cases. Often the technology solution is not aligned with your business needs, and the expected benefits are not realised. We help set you up for success through our comprehensive approach.
We help set you up for success, to roll-out your new digital workplace with confidence.
We help you:
Discovery:

demonstrate use cases and best practices through real examples

Awareness:

create awareness within your organisation through learning expeditions, sponsor interviews and executive team presentations

Assessment:

conduct a deep analysis of your current state, identify user pains and needs through a 360° survey, covering both business & IT, concluding with a benchmark of the relevant solutions

Strategic planning:

define the business case and roadmap whilst ensuring the executive team agreement and support

Proof of Concepts and Minimal Viable Products:

implement and test proof of concepts and pilots
Mapping processes & supporting your digitalisation initiatives
Identifying and understanding the right processes that should be digitised effectively will accelerate the cost and operational efficiencies gains you should expect.​
Our experts explore and challenge your existing use cases & processes to scope and document potential optimisation and automation opportunities that best leverage your IT systems and tools.​
Through a thorough audit and mapping of your processes, we help you automate execution using the right tools or solutions.​
Our aim is to help you successfully optimise or digitise your processes and support you in deploying successfully.​
Our comprehensive approach covers:
Required inputs and expected outputs
Sequencing activities and tasks
Agreeing personas/roles
Assigned responsibilities
Definition of required systems and tools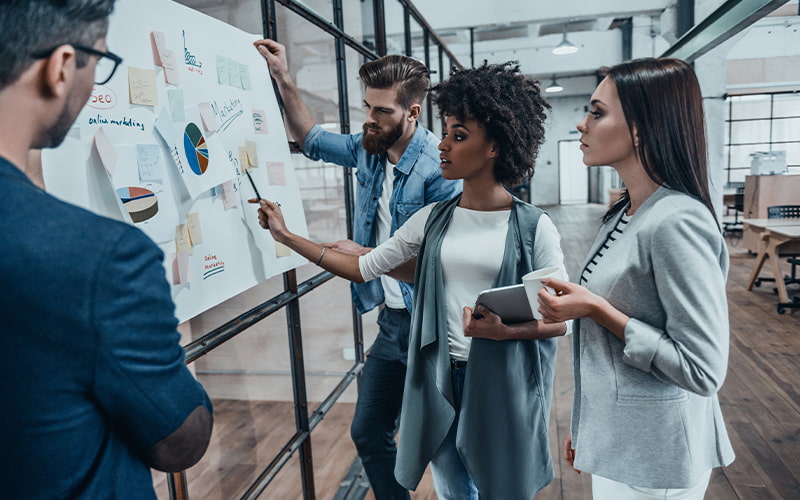 Define & support a new IT roadmap
Defining a transformational roadmap can be a real challenge for many businesses to achieve. We can help by focusing on your opportunity to change and the feasibility of IT transformation, creating a recommended roadmap with realistic action plans to implement.
You will be in great position to fully deploy the recommended IT transformation roadmap with guidelines and a known return on investment to achieve success.
How we deliver it:
Discovery:

understand similar IT transformation of other companies and outline the impacts & benefits

Awareness:

create awareness in your organisation for the IT transformation project and gain buy-in from your executives

Assessment:

conduct a deep analysis of your current environment and impacted processes and governance to prepare for the digital transformation

Strategic planning:

define the business case, roadmap and gain executive agreement

Proof of Concept and Minimum Viable Product:

implement and test demonstrations and pilots to showcase the key transformation scenario and validate is can be scaled as a minimum viable product
Delivering business opportunity studies for innovative technologies
New technologies are constantly pushing the boundaries of what can be achieved. But how do you know if it's right for you business?
Insight can help you discover and identify which innovative technologies can make a positive impact for your business. We help you by delivering an opportunity assessment through an innovation lab and strategy study to understand if you will gain real business benefit.​
We will then help you take the next step by providing a live test environment to prepare for deployment, so you gain confidence and proof of success.​