Streamlined networking
Cisco Meraki™ switches, available from Insight, simplify deployment and troubleshooting to ensure network uptime and security.
Network management simplified
Gain network visibility and set your network administrators free to focus on higher-priority projects. Meraki® switches can be plugged in, configured and running within a matter of minutes. And the Meraki dashboard makes it easy to see at a quick glance the status of each switch.

Adaptable
Meraki switches work for networks of all sizes, delivering secure and scalable performance.

Easy to deploy
Zero-touch provisioning means you can configure your Meraki switches from a web browser.

High-performing
Layer 7 fingerprinting prevents unwanted apps on the network and ensures optimal output.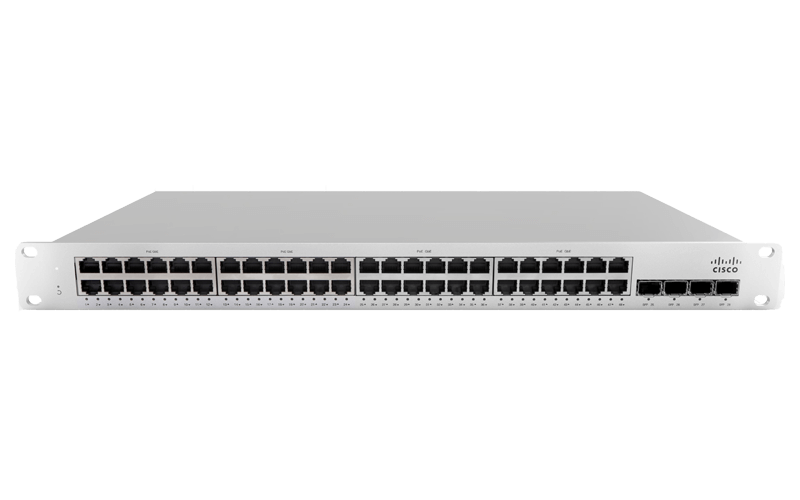 Packed with power
Meraki switches include the essentials you need to build robust, high-performance networks. Multigigabit Ethernet delivers maximum speed. And switches can be stacked — even virtually — for resilient connections. IP gateway redundancy helps further strengthen the network.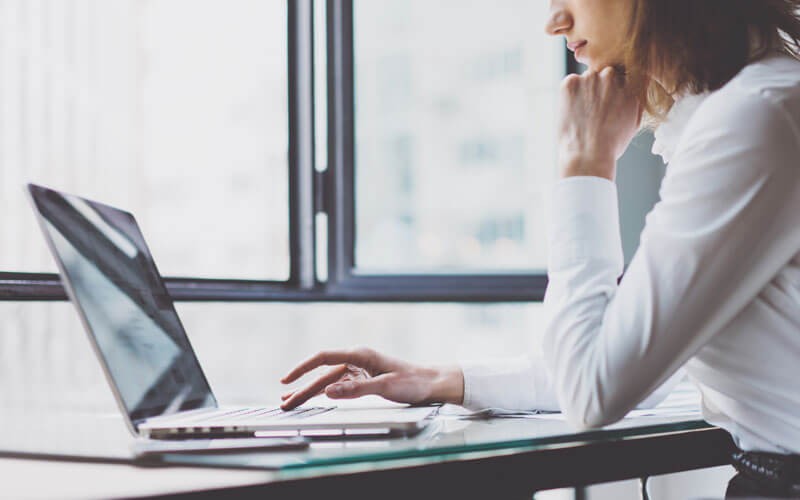 Remote configuration
Regardless of switch location, management is easy. Thanks to the switches' cloud management architecture, they can even be configured before they're on-site.
Meraki templates let you set up an entire collection of switches all at once. And virtual stacking allows for the management of up to thousands of ports simultaneously.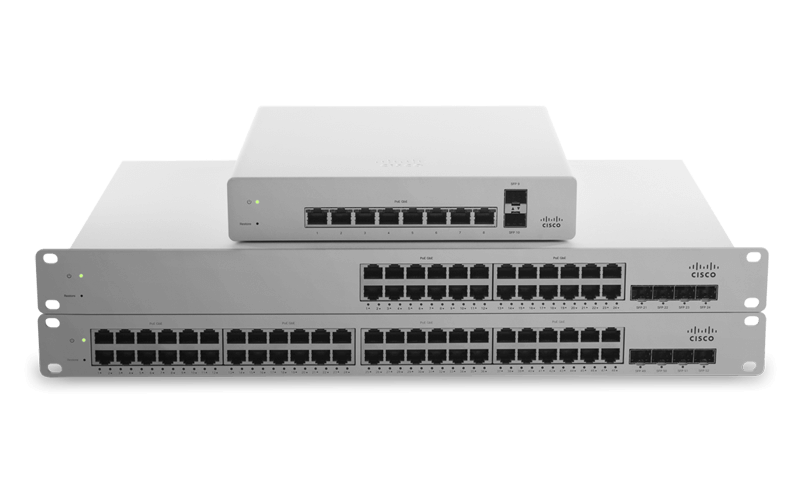 Enterprise-class hardware
Meraki MS model switches work in a range of environments and offer remote redundancy. Physical stacking, dynamic layer 3 routing and small form-factor pluggable uplinks give you a broad range of support.
14 Day Free Trial of Cisco Umbrella
Secure your users anywhere they work, today.
Cisco Umbrella is a cloud security service that delivers the most secure, reliable, and fastest internet experience. As a leading provider of network security and recursive DNS services, we enable your on-network, off-network, and roaming users to connect to the internet with confidence on any device.
Accelerating your technology adoption journey.
We take a consultative approach to accelerating your IT adoption journey. With a deep understanding of business, technology and workloads, we prescribe end-to-end solutions — from strategy and consulting to implementation, procurement and managed services.