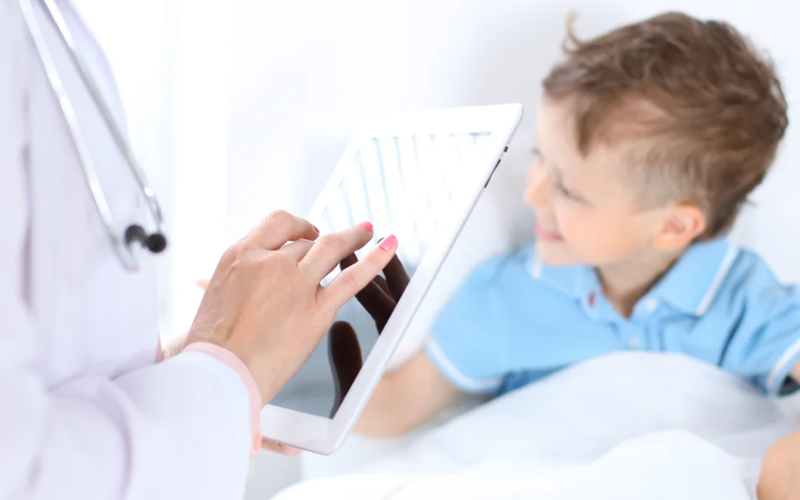 Spend more time caring for the patient
With apps on iPad and iPhone nurses remain constantly connected with patients, care teams, and the hospital's EHR infrastructure.
There's no need to view patient images at a workstation or PC anymore. With medical imaging apps, you can access images wherever you are, checking on imaging at a moment's notice from your iPad or iPhone whenever new studies are ready for review.
Mobile technology
By using Apple with the App Store ecosystem technology, combined with Insight's knowledge and expertise, we can transform the way in which you deliver your healthcare services. iPad and iPhone - in combination with apps - are equipping healthcare providers with transformational new ways to work effectively within their hospitals, connect remotely with their patients, and conduct groundbreaking medical research.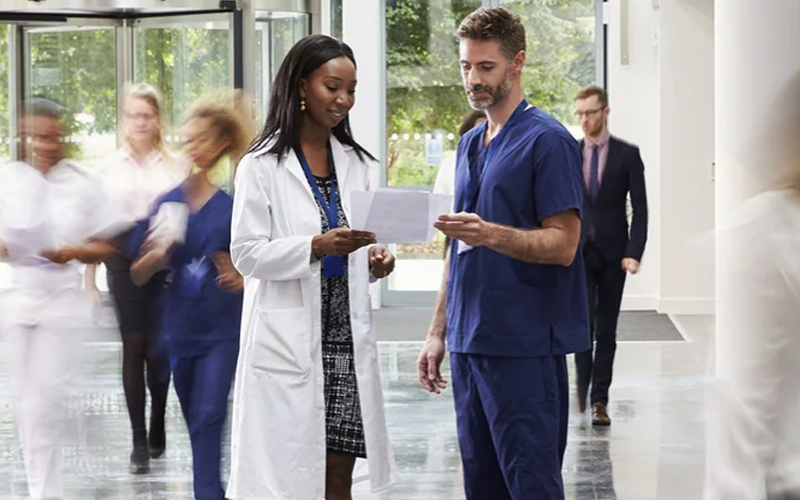 Innovating patient care
As more hospitals and private practices make the transition to electronic health records, more EHR apps have become available for viewing patient records on iPad or iPhone. Now you can securely access clinical data from your EHR system, manage patient information, see schedules, order prescriptions, and take notes—all via apps on iPad or iPhone.
Workforce Mental Health from nhe, March 2020
Read expertise, comment and analysis from key figures across the health and social care industry, including Michael Brodie, Chief Executive, NHS BSA, Professor Chris Harrison, Director, Lead International Programme, The Christie NHS FT, Kristian Niemeitz, Head of Political Economy, IEA and Marc Sanders, Chiropractor and Member of the BCA.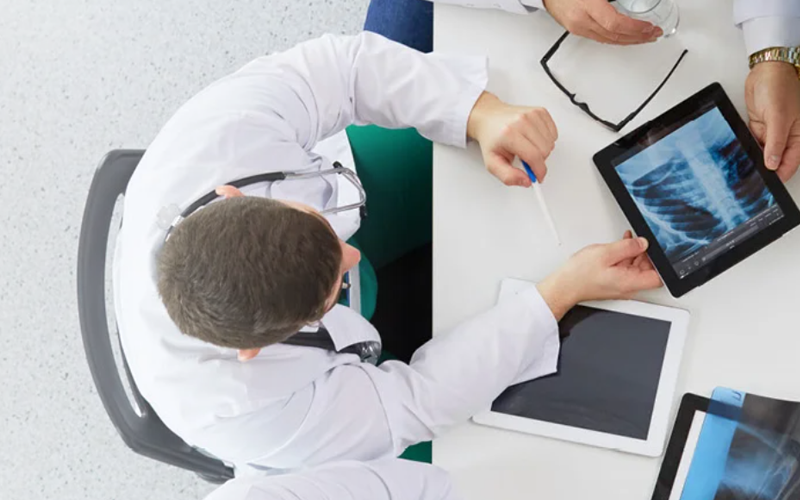 See what's possible with Apple products in healthcare
Inherently intuitive and packed with power, Apple technology is changing healthcare. With iOS and iPadOS apps at the centre of the patient experience, healthcare providers can engage, educate and entertain patients, transforming the patient bedside experience as we know it today.
Using Jamf to remotely enroll, deploy and manage, apps on iPad and Apple TV can enable patients to:
Interact with caregivers
Read care plans
Control their room environment
Access entertainment
Better healthcare is here and no one is more excited to help you improve your patient experience than us.
Healthcare is rapidly evolving
There's a quiet revolution going on in the world of healthcare. It's transforming the way you interact with your patients to provide a service that is more streamlined, agile and dynamic. At the heart of it is how IT is eradicating the need for paper atient records, staff pagers, manual upload of observations and time consuming handovers to improve your patient safety, make you real financial savings and increase your productivity.
Learn more about how you can benefit from a mobile workforce using Insight & Apple in Healthcare.
Need to know more?
Question? Query? Or simply want to know more about how Insight and

Apple can help you to transform the way you work? Just contact us.