Need help finding the right product?
Our product finders, selectors and configurators will pinpoint the right item for your organisation. These easy-to-use tools let you choose your needs and requirements, and then generate the results that are the best match.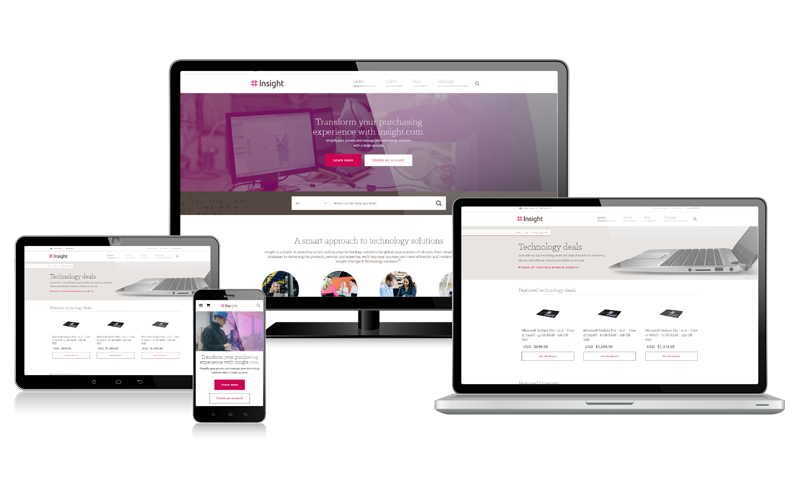 Unbeatable technology deals
Explore discounts and limited-time offers on your favorite and essential products with technology deals from Insight. From laptops to cables, accessories and printers, we offer the technology you need at affordable prices - you gain the option of discounted pricing from a variety of brands.